Magazin romanesc in Marea Britanie
Albinuta UK - singurul magazin online din Marea Britanie cu produse romanesti - te ajuta sa-ti faci cumparaturile de acasa, livrandu comanda ta oriunde in Marea Britanie, fie Anglia, Tara Galilor, Scotia, Irlanda de Nord sau insulele din jur.
Albinuta iti pune la dispozitie peste 2000 de produse romanesti, dar si turcesti, bulgaresti, macedonene, lituaniene, alese cu grija pentru tine de la cele mai populare branduri: a Dorna, Marcel, Cris-Tim, Matache Macelaru, Borsec, Cappy, Murfatlar, Cotnari, Olympia, Scandia, Salonta, Hochland, Therezia, Sadu, Horticons, Mandy, Ardealul, Buftea, Maggi, Knorr, Boromir, Dobrogea, Rolnik, Lisner, Luksusowa, King Oscar, Jeta Foods, Herbatniki, Bodrum si multi altele!
Cofetarie romaneasca in Londra
Patiseria "Patisseria Romana" din Edgware, London, va ofera o gama variata de produse de patiserie si cofetarie, preparate dupa retete traditionale romanesti sau internationale menita sa satisfaca o gama generala de gusturi.

Patiseria dispune de laborator propriu in care lucreaza maistrii cofetari de inalt nivel profesional.
Servicii de contabilitate in UK

EfficientBooks ofera servicii special dedicate pentru Romanii din UK, incepand cu asistenta in obtinerea inregistrarilor obligatorii cu autoritatile britanice dar si analiza de afaceri si contabilitate pentru companii mici si mijlocii.

Agentii nostri sunt calificati si autorizati de HMRC pentru intreaga procedura contabila dar si pentru a oferi consultanta si informatii despre legislatia britanica, dreptul de munca si respectarea regulamentelor impuse de autoritati.
Traducator autorizat in UK
WordExpress Solutions is a new London based translation agency offering customers professional translation and interpreting services in many areas and on a wide variety of subjects from and into Romanian and English.

We offer language services across a broad range of fields and we always use qualified linguists who are natives of the target language and have extensive experience. Our main goal is to offer you a service that has accuracy,speed and confidentiality combined with highly competitive rates.
Servicii de coletarie UK - Romania

EASTLINES - serviciul de coletarie cu discount in Europa a dezvoltat incepand cu 2007 primul serviciu profesionist de coletarie online ce permite preluarea pachetelor tale de oriunde te-ai afla in Marea Britanie si livrarea lor la timp si in siguranta oriunde in Romania si invers.
Comprehensive Sickness Insurance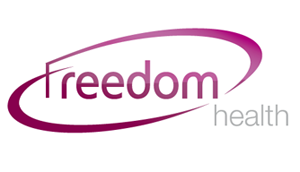 Freedom Health este o companie britanica cu peste 10 ani de experienta in domeniul asigurarilor private de sanatate.
Compania noastra ofer mai multe tipuri de asigurari medicale inclusiv comprehensive sickness insurance. Acest tip de asigurare este cerut de catre UK Border Agency pentru eliberarea permiselor de munca si certificatelor de inregistrare (e.g. Yellow Card) pentru cetatenii romani si bulgari care doresc sa se stabileasca si sa munceasca in Marea Britanie.
Servicii de avocatura si consiliere legal
Infiintata de aproape 20 de ani compania de avocati Levenes Solicitors are peste 100 de angajati în oficiile din Londra si Birmingham.

Levenes Solicitors este o companie de avocati experti in compensatii ce poate reprezenta interesele pe criteriul: NU CASTIGAM, NU SUNTEM PLATII (NO WIN NO FEE). De cazul dumneavoastra este responsabil Remus Robu, vorbitor de limba romana cu experienta indelungata in domeniul juridic si coordonat indeaproape de un avocat superior.
Av. dr. Marian Drăguţ este membru al The Law Society of England and Wales, înregistrat la Solicitors Regulation Authority cu numărul 560597, precum şi membru al Baroului Bucureşti şi al Uniunii Naţionale a Barourilor din România. Este doctor în ştiinţe juridice al Universităţii Bucureşti.
Mortgage advisors
Tibi Carter Sand
Transfer de bani in Romania
Cu MoneyGram poti trimite bani in peste 190 de tari, benficiind de comisioane minime. Agentii Money Gram sunt prezenti in numar foarte mare in Marea Britanie, dar si in Romania. Numai in Bucuresti sunt peste 350 de agenti autorizati, iar in Londra peste 750.
Inchirieri Case
Stratford Office (Head Office)
Leytonstone Office
---
Canning Town Office
---
Woodford Green Office
Asigurare auto
Adresa: Chris Knott Insurance, 5th Floor
Cavendish House, Breeds Place, Hastings, East Sussex TN34 3AA
Tel: 0800 917 2274
E-mail: This email address is being protected from spambots. You need JavaScript enabled to view it.
Website: ChrissKnott.co.uk

Firma de constructii cu angajati romani
EU-RO TOP este o firma specializata in constructii si amenajari interioare care isi desfasoara activitatea in diferite zone ale Londrei. Obiectul principal de activitate, reamenajarea sau reconditionarea de locuinte sociale prin programul guvernamental "Decent Homes", a propulsat firma pe un loc important in piata muncii din domeniu.

EU-RO TOP are portile deschise catre colaborarea cu orice subcontractor experimentat si dornic in a dezvolta proiecte comune pe acest segment al pietei muncii. Va asteptam CV-ul la This email address is being protected from spambots. You need JavaScript enabled to view it.
Scoala de arte martiale
Body Mind Studio
Un curs de arte martiale va poate schimba viata. Pe langa abilitatile de autoaparare pe care le veti dobandi, va va creste rezistenta fizica, autocontrolul, flexibilitatea si mai mult, va va reduce nivelul de stres.
Telefonie internationala cu tarif special
Restaurant romanesc
Restaurant romanesc la Londra
Restaurant romanesc in Southampton
Stylist roman in Londra
Mihai Mavrichi
Instalare Antene Satelit in Londra
Raul Varmaga - Romsat Satellite Services
Pentru discounturi, mentionati ca aveti numarul de telefon de pe site-ul ROMANi ONLiNE